How We Can Help You
Whether you've sustained an injury while playing sports, are in need of rehabilitation following surgery, or have been suffering as a result of another condition, we provide the outpatient physical therapy services Clovis residents can rely on.
Our experienced therapists are fully trained to execute physical therapy treatments that extend range of motion and ease both acute and chronic pain. Learn more about each of our comprehensive services below.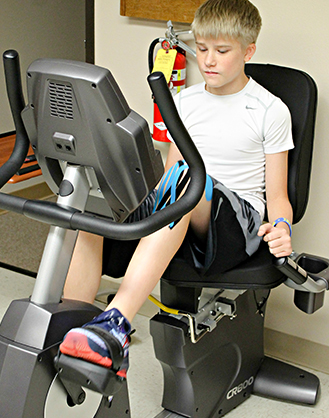 Sports Rehab & Concussion Management
We offer concussion management including pre and post testing using the sophisticated Biodex Balance System. This will also objectively determine when a client may return to play safely.
Whether it be sprains and strains or recovering from surgery, we can help you through the rehab process enabling you to return to activity
---
Balance & Fall Prevention
If you have had a recent fall, or multiple falls or if you just don't feel as steady and secure as you used to, we would love to talk to you about ways we can help.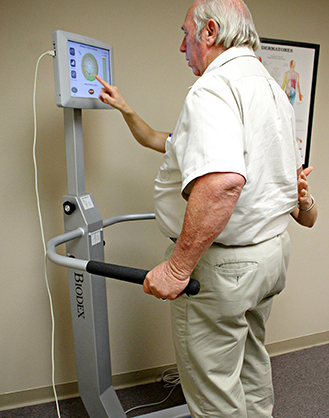 ---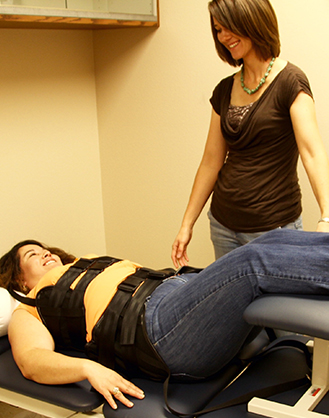 Spine
We offer cercial and lumbar/pelvic traction, kinesio taping, as well as various other modalities and treatments. Talk to us about how we can help you manage your acute or chronic pain.
---
Orthopedic & Post Surgical
We can help you with muscle and joint pain, recover from joint replacements or other orthopedic surgeries. Our well equip gymnasium and the instruction of our knowledgeable staff will optimize your recovery.
---
Kinesiology Taping
Kinesiology taping techniques are used in combination with other treatments by our therapists to treat a variety of conditions including musculoskeletal, sports injuries, and inflammatory conditions. This service is offered to our patients as well as clients that may wish to pay cash for taping services only.
---