Our Story
Our company was started in early 2015, based on a need we saw in the Clovis NM community. We feel our clinic will offer the citizens of Clovis and the surrounding communities an additional resource for getting the help they need through physical, occupational and speech therapies.
Our goal is to provide therapy services for our community in an out-patient setting that is close to home. Our goal includes providing these therapy services in a compassionate, caring manner in order to alleviate pain and help our patients achieve a more independent quality of life.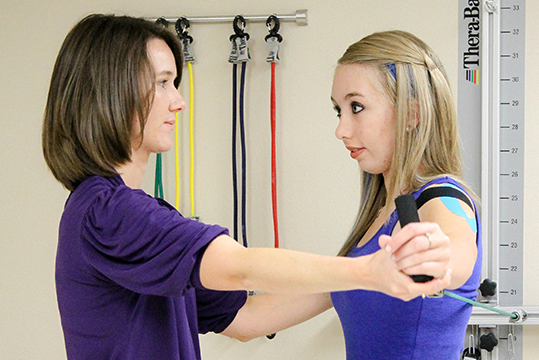 Better Technology for Faster Recovery
We offer the latest technologies to achieve this goal for our patients, along with a staff that is professional, caring and eager to help each patient improve. Community Therapies Inc. is a sister corporation to Community Homecare, Inc. Through both of these companies, we offer services both in our patients' homes and in our outpatient physical therapy clinic in Clovis. We look forward to working with the Clovis community, as well as the surrounding communities.